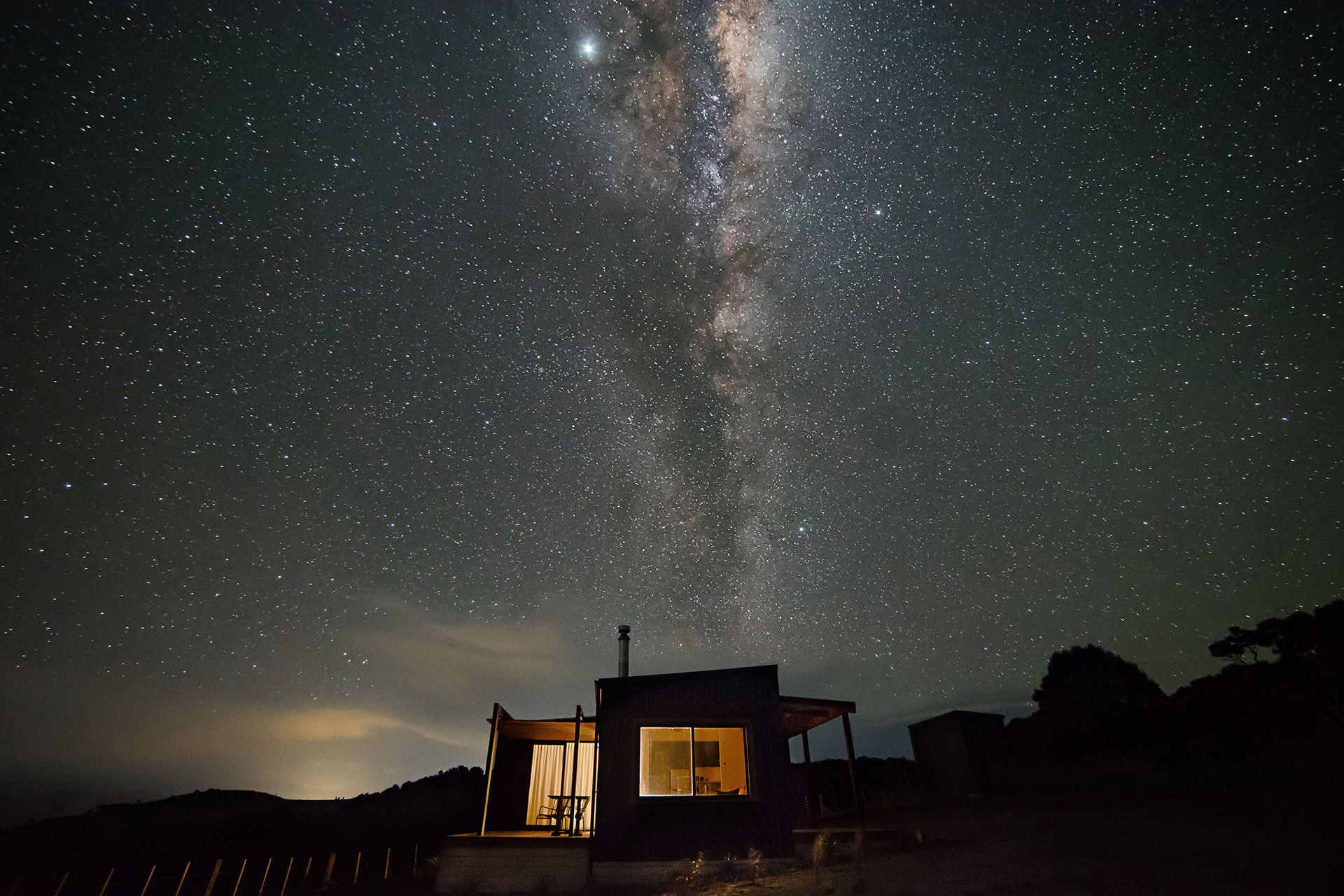 Whitimanuka Experiences
A stunning world to explore at your doorstep
Step out into the idyllic rural landscape of the beautiful Wairarapa – rural New Zealand at it's finest. Soak up a spectacular sunset with views of Lake Wairarapa, the Remutaka and Tararua ranges. Enjoy a star gazing tour, explore farm walks, native bush trails, local fishing spots and nearby Martinborough Wine Village – it's all here to experience at Whitimanuka Retreat.

Star Gazing – from the internationally recognised Wairarapa Dark Sky Reserve
Enjoy the use of astro-binoculars from the comfort of the retreat or treat yourself to a Night Sky Tour. You can either take a short drive down our farm road to Star Safari where Sam and Hari will delight you with their phenomenal knowledge of the night sky and their impressive large telescopes. At Star Safari you have the option of either a personal tour or you can join a group session. Alternatively, you can have Chris from Under the Stars come to you at Whitimanuka and give you a personal tour without needing to drive anywhere. Make the most of our incredible and internationally recognised dark sky by booking yourself a tour.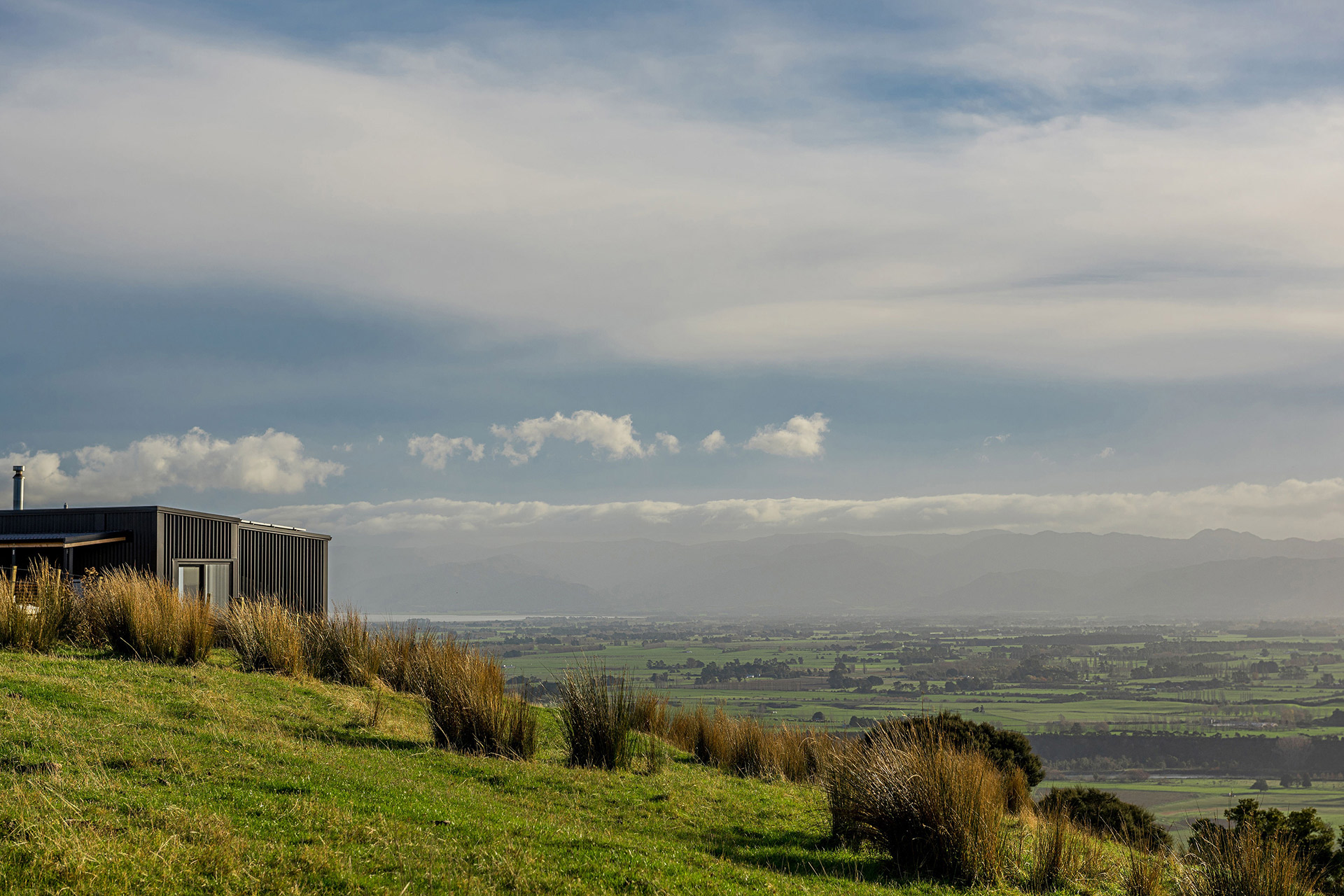 Farm Walks
Enjoy a unique perspective and stunning views of the Wairarapa valley
Seasonal for your safety
Self-guided walking, with yellow track markers to guide you.
Bush Trail
30 – 50 min walk in 18ha of Queen Elizabeth II native bush covenant
Stable footed people only
Mid-range fitness required
Listen to the native bird life – bell birds, tui, kereru, fantail, morepork
Discover ancient Totara trees
Trout Fishing
The boundary of our farm is the beautiful Ruamahanga River which offers great trout fishing opportunities to keen fisherman.
Access is through the farm below the retreat.
Please email info@whitimanuka.co.nz to enquire about access and to discuss any potential stock hazards.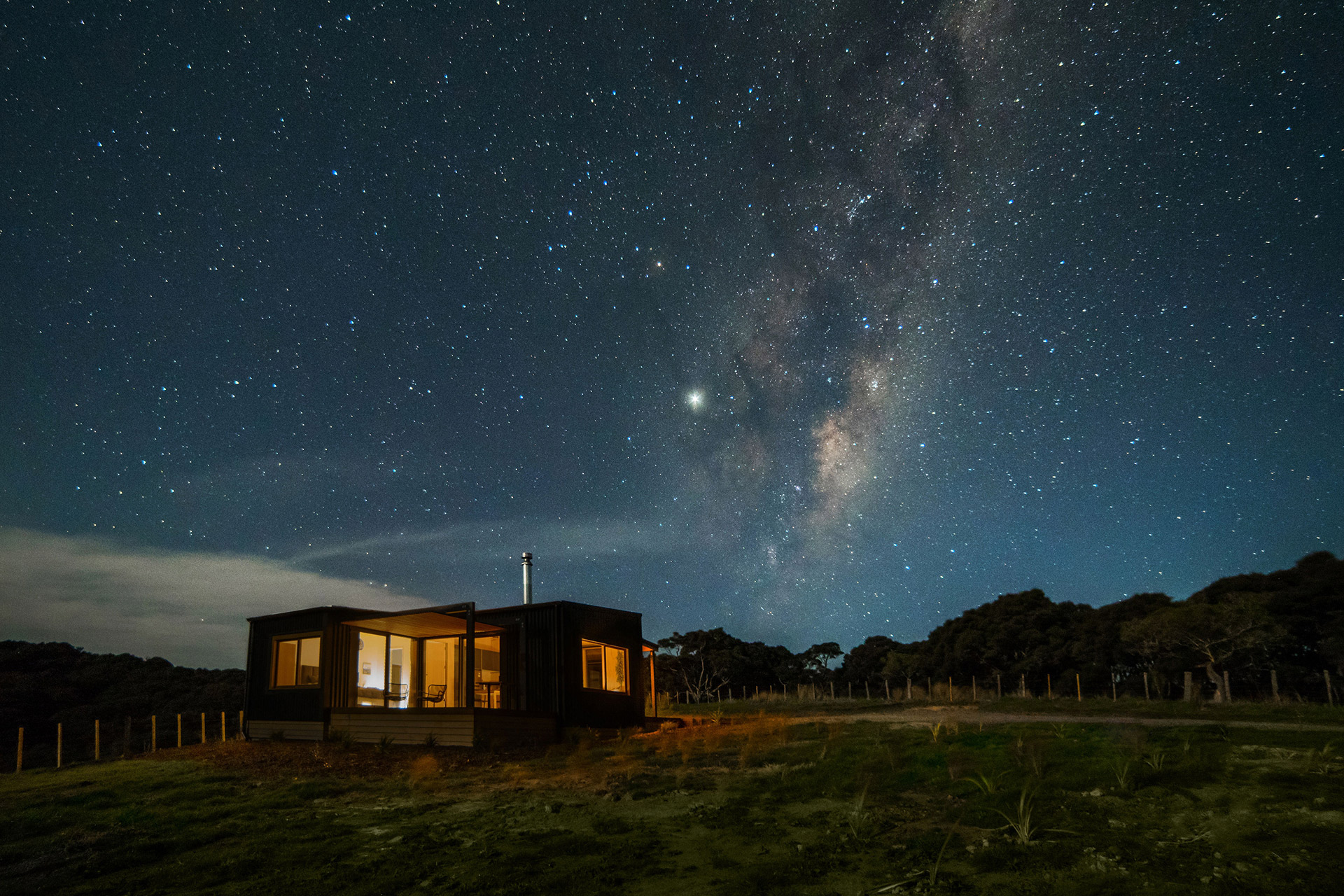 Local attractions
Stonehenge Aotearoa
Award-winning Martinborough vineyards
Classic New Zealand Wine Trail
Remutaka Cycle Trail
Boutique shops and cafes
Star Safari