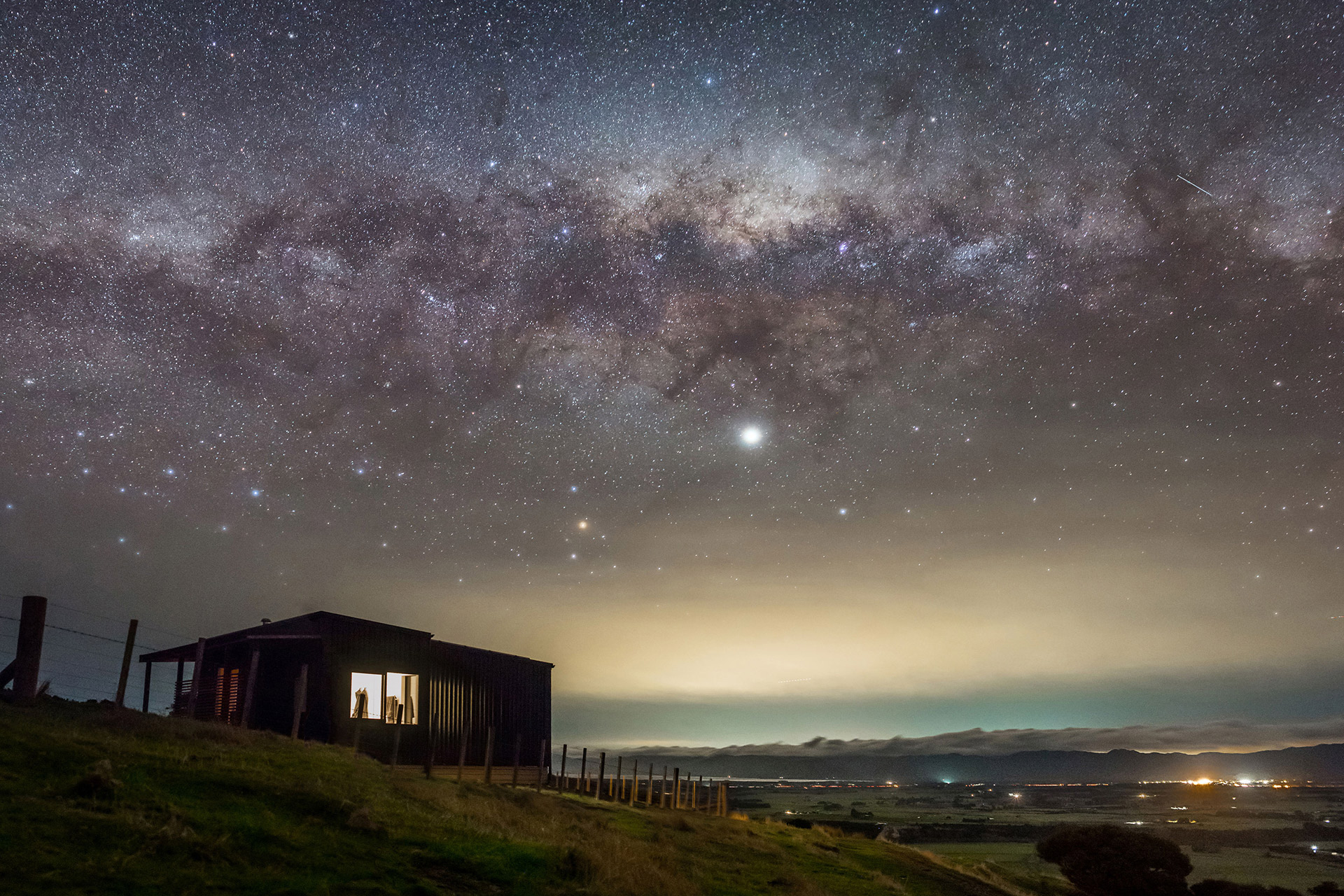 Go off the grid & feel on top of the world.
Welcome to Whitimanuka Retreat.
Tucked against native bush, on a seventh generation working farm near Martinborough, Whitimanuka Retreat is the perfect place to sit back, relax and soak in the incredible views.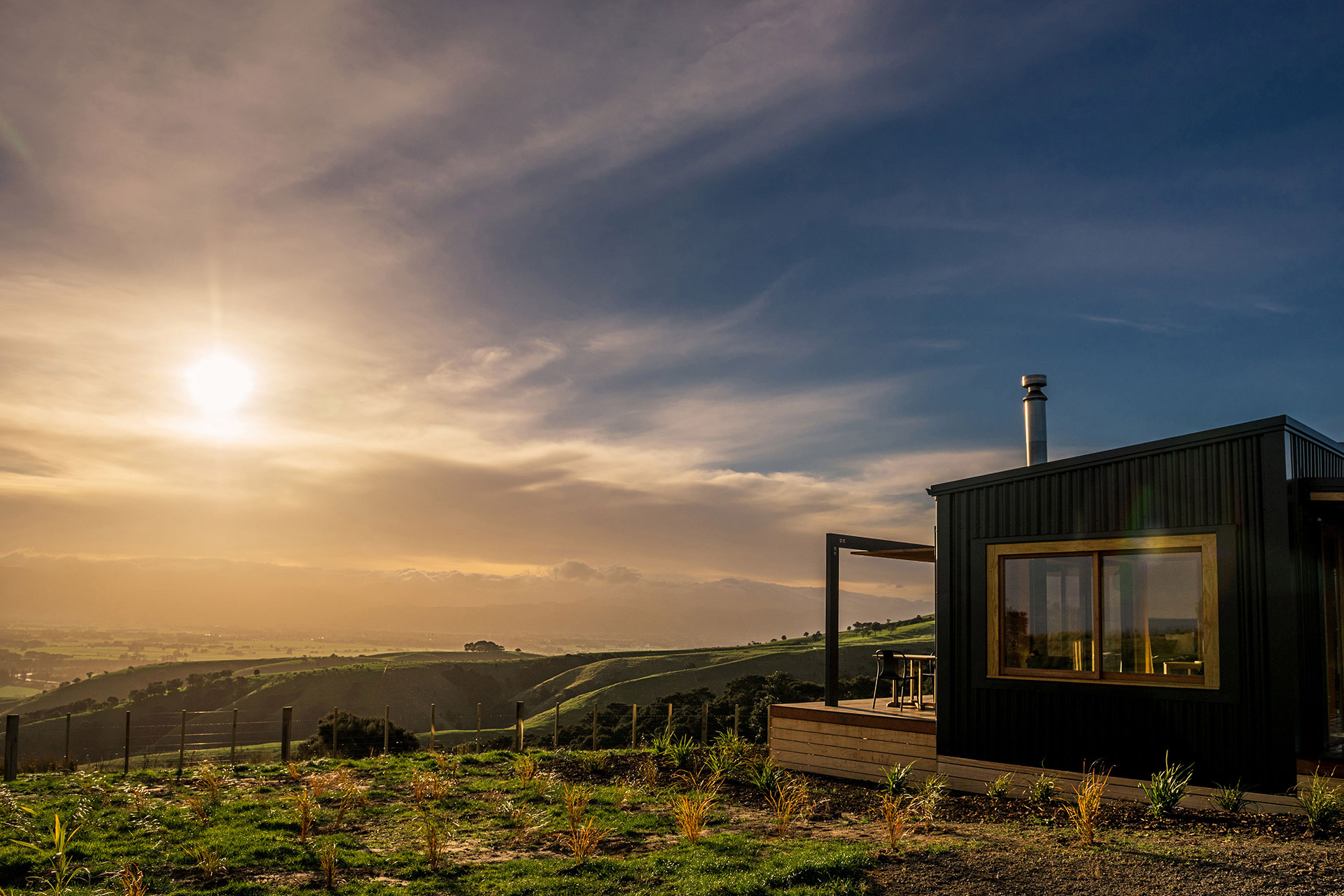 Experience a landscape steeped in history.
Observe daily farm rhythms from the comfort & privacy of your deck, explore the walking tracks or simply relax. It's your choice.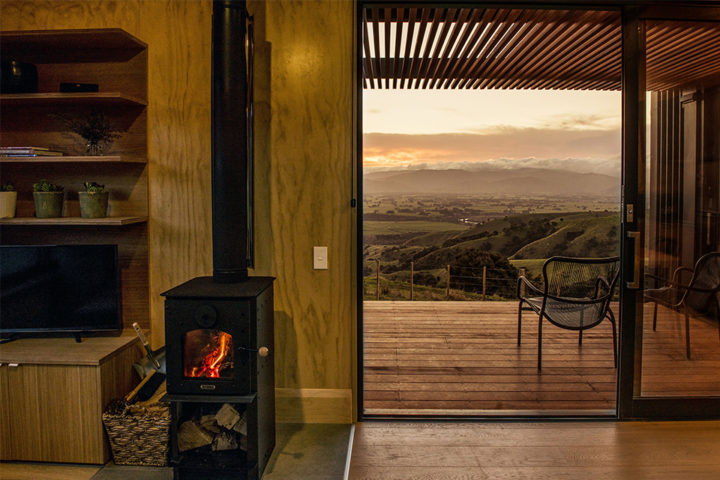 If you want action, enjoy a night sky tour on our farm at Star Safari…
---
Imagine…
Taking in the spectacular panoramic view whilst lounging on the deck. Lying on the cosy window seat watching the weather rolling up and down the valley. A roaring fire on a cool night. Observing the dark sky from the comfort of the outdoor bath.
Whitimanuka has been designed as your ultimate unwind experience.
---
If you'd like to learn more about Whitimanuka, our history and farming business check us out on Hyundai Country Calendar
PLEASE NOTE: Pets are not permitted. 4G cellular service available.