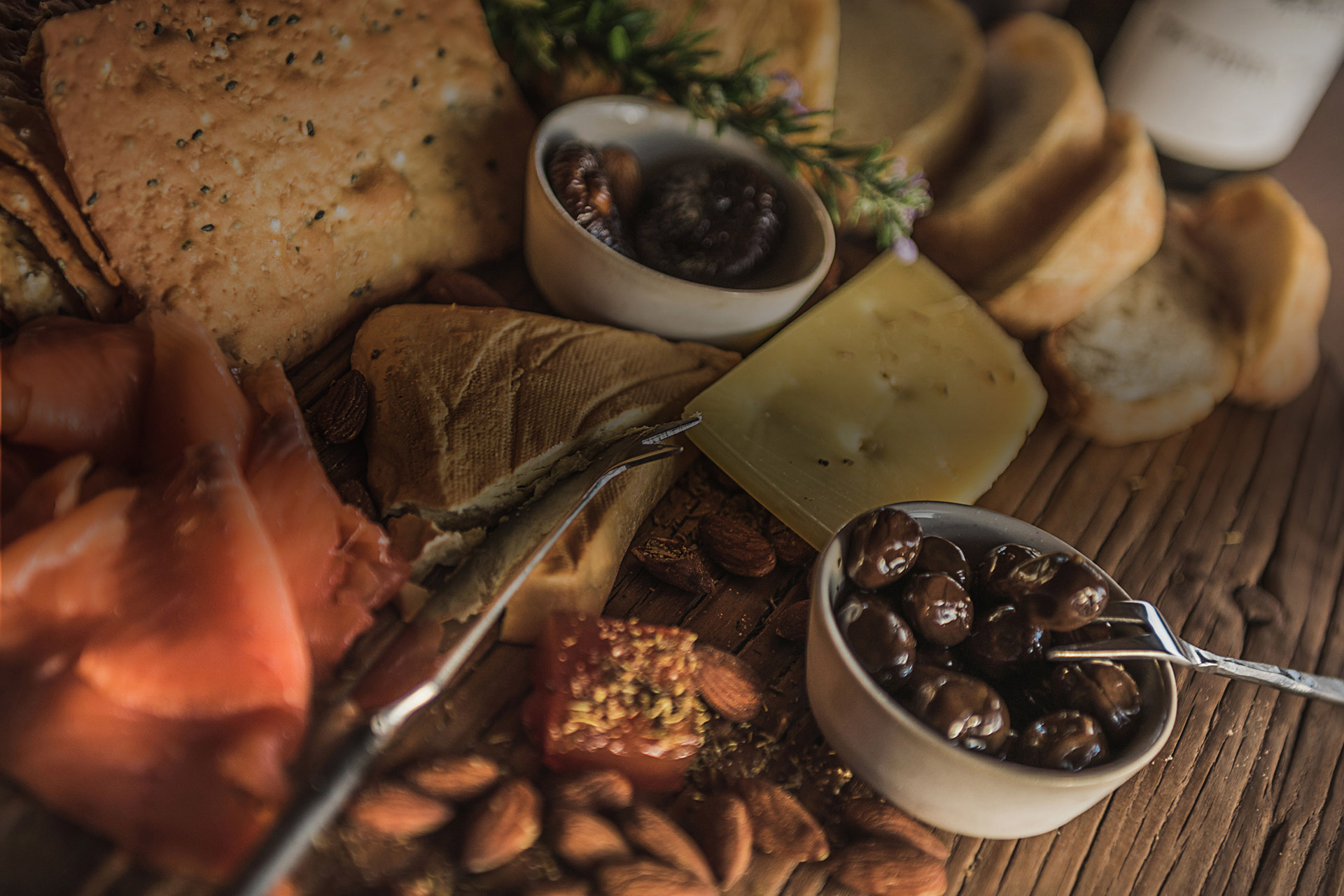 Eat & Drink
Complimentary
A selection of tea & freshly ground roasted coffee from Neighbourhood Cafe & Roastery, Martinborough.
Continental and cooked breakfast provisions including; homemade granola, natural yogurt, milk, parbaked ciabatta rolls from the Baker in Featherston, eggs, bacon, butter & jam.
A bottle of Martinborough wine.
Extras
Carefully curated platters and meals are available using delicious, fresh ingredients. Prepared by Good Times Food in Martinborough and ready & waiting in the fridge for your arrival.
Dinner platter
$70 for two people.
A beautifully presented, mouth watering platter to share. Including for example; cheese, olives, fruit paste, nuts, fine cut meats, dried fruit, hummus & crackers.
Gluten free and vegan options available.
Dinner
$50/person
Your choice of one of the following to be cooked on the BBQ;
– lamb from our farm
– wagyu beef from the company we supply
– halloumi cheese (V)
– assorted vegetables (VE)
Accompanied by two seasonal salads, freshly baked bread and followed by a delicious dessert.
To keep your stay at Whitimanuka Retreat private & to ensure you have the freshest ingredients, we offer 'first night only' catering.