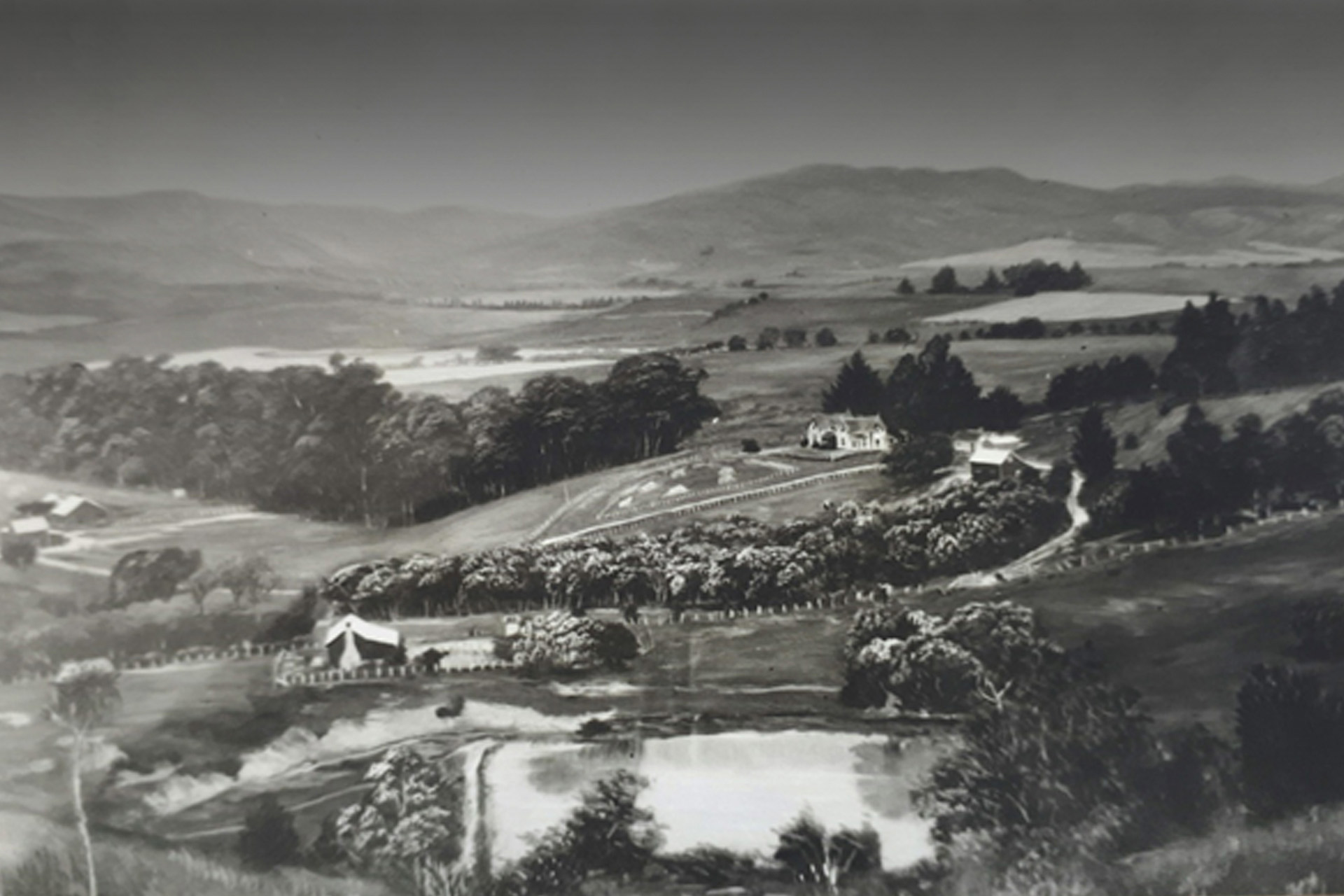 About us
Whitimanuka which means over or near manuka in te reo Māori refers to the name of the river flats that you look out over from the retreat.
The 1874 census records show that 34 people lived at Whitimanuka at that time.
Whitimanuka Retreat is situated on a 160-year-old sheep, beef and cropping farm called Glen Eden (formerly Glendower). An 800-hectare farm in the Ponatahi Valley, just 10 km north of Martinborough, Glen Eden is under the stewardship of Mark and Susannah Guscott and is a beautiful part of New Zealand history and heritage.
History
John Milsome Jury, born in London, went to sea at the age of 14 and was one of the early European arrivals to New Zealand shores. Te Aitu o te rangi, the daughter of Te Whatahoronui, a chief of Ngati Moe at Papawai, was rescued by John from Kapiti Island where she was being held captive by Te Rauparaha.
The two were soon married and had 3 children who were born at Jury's Island south of Martinborough, but who spent the majority of their childhood at Glendower, ancestral land of Te Aitu, being raised by John after the passing of their mother.
Mark Guscott is the great-great-great grandson of John Milsome Jury and Te Aitu O te rangi.
Tūrangawaewae
Our roots are deeply grounded here – this land has been a part of our family for seven European generations and countless Māori generations. The Māori concept of tūrangawaewae meaning a place to stand, holds a special meaning for us because this is a place we feel strongly connected to. It has always been our home, a solid foundation for our ancestors and future generations.
Tiaki Promise
We are committed to care for New Zealand, and to act as guardians to protect and preserve our home. For every booking made, we will plant a tree, flax, or shrub on our land. This is our way of following the Tiaki promise and recognises our dedication to improving the land and our long-term view of stewardship.
Nau mai, haere mai, welcome all!